Invitation expired
Please contact us and request another invitation.
Use-to-earn crypto portfolio tracker
Track all your crypto wallets in one place and earn rewards while using the platform.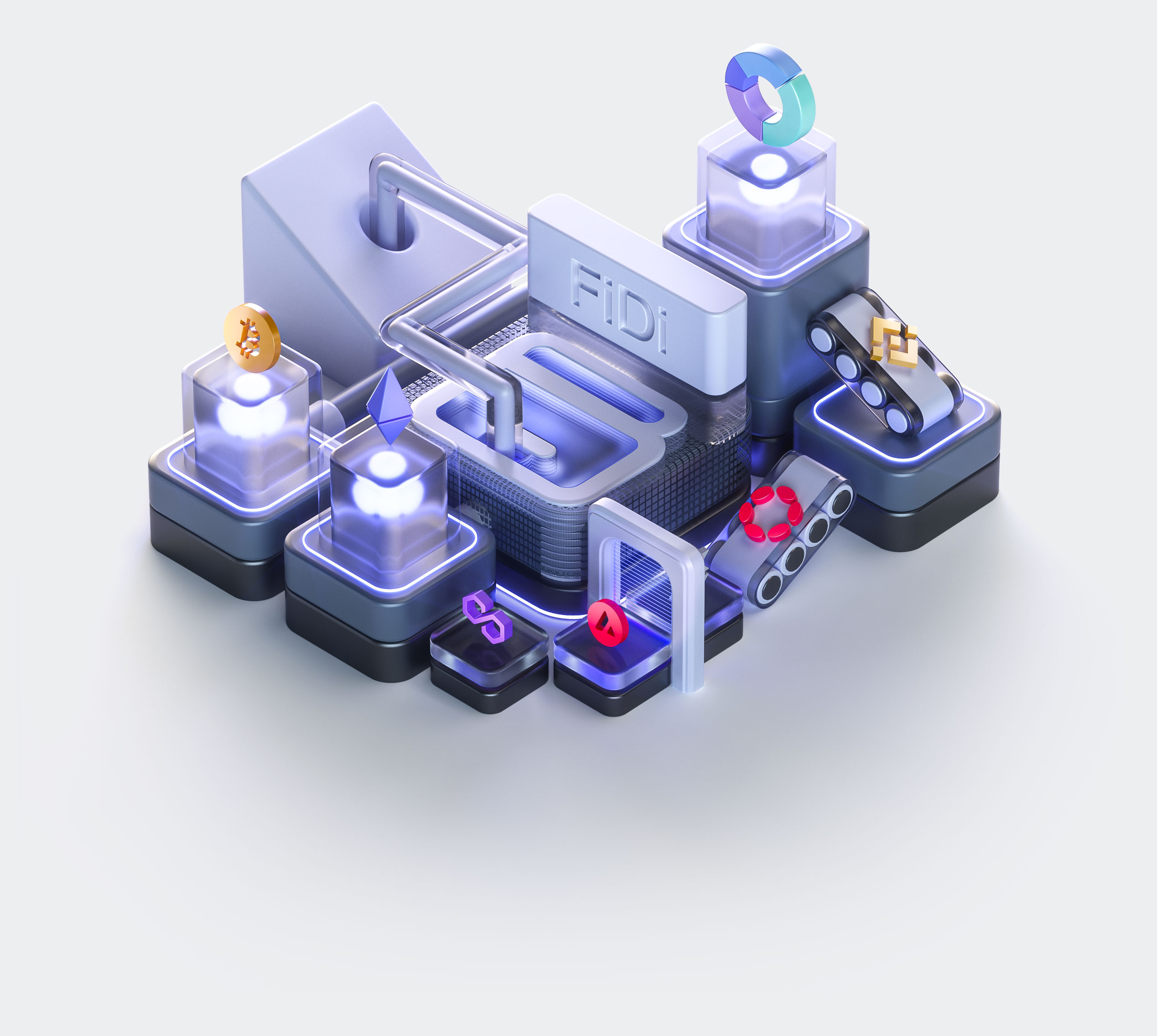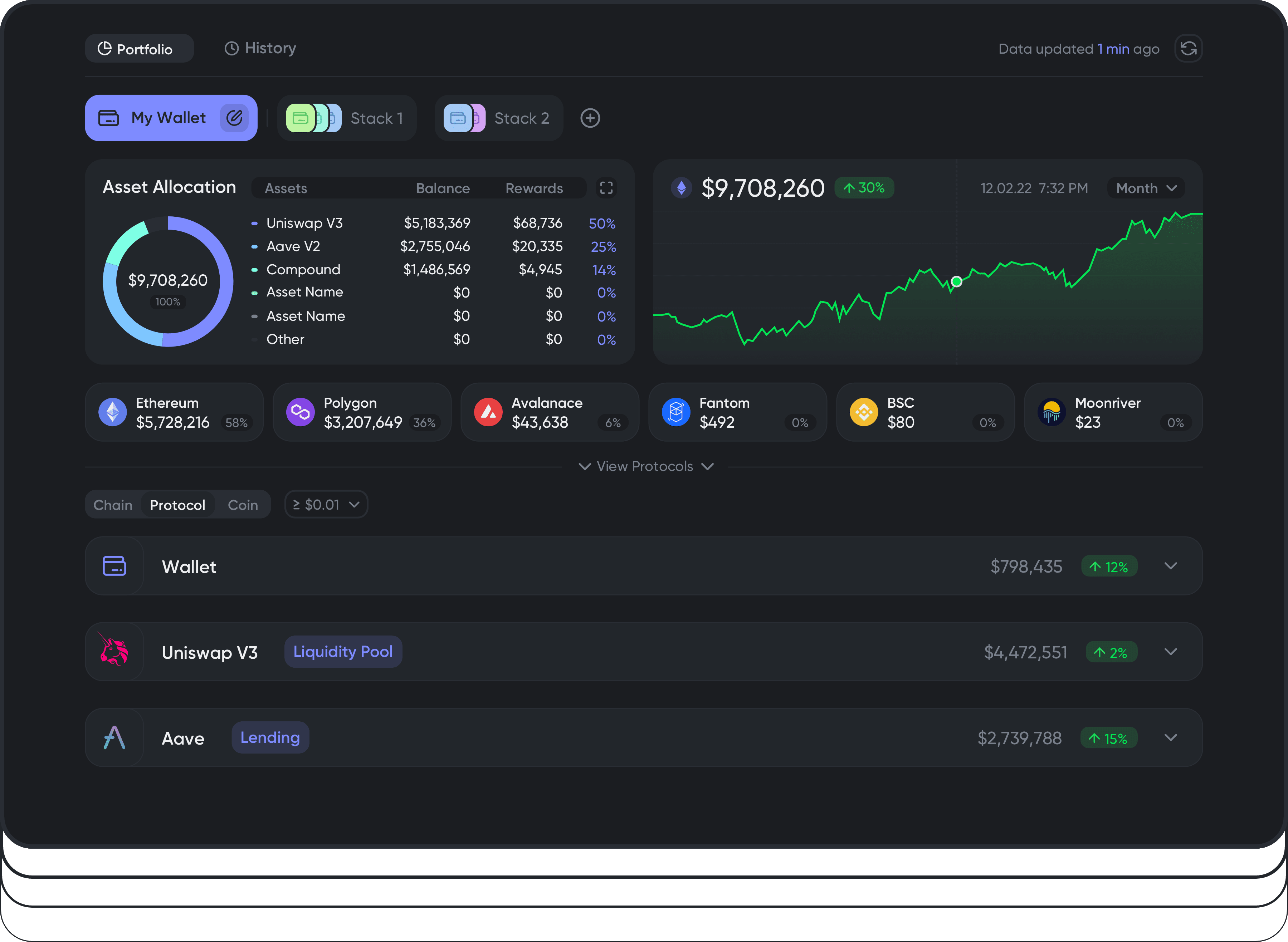 Connect. Track. Earn.
Connect your wallets. Most major wallet providers are supported today, and over thirty major centralized exchanges are coming soon.
Track multiple wallets simultaneously across 1,600+ protocols and 50+ chains. Customize the way you monitor your portfolio.
Earn your activity on the platform. With the use-to-earn model evolving now, the more you use the platform, the more FiDi tokens you earn.
Get real-time market data
Intuitive and user-friendly
Whether you are a beginner or an experienced trader, use FiDi with ease. Built with the best-in-class UX principles and months of user research, we kept the product lightweight and accessible to everyone in crypto.
Powerful Analytics
With FiDi's data analytics, easily slice and dice your portfolio and compare your performance across different time frames. See how your portfolio has performed in the past and make projections for the future.
Security & Privacy above all
Secure non-custodial DeFi interface
FiDi stores your data locally on your device. We never have access to your private keys or seed phrase.
Encrypted tracking
FiDi comes with encryption at transit and at rest for any data exchange on the platform.
Securely integrated
You'll be able to interface with only trusted wallet providers verified by the community.
FiDi is free
We believe everyone should have access to the best financial tools and information. This is why we made data analytics available for everyone without limits.
Multi-Chain from day one
We believe in the interoperable multi-chain future. FiDi serves as a data analytics bridge bringing together communities from different parts of the crypto ecosystem.
---
Be anonymous
Soon you will be able to use the platform in anonymous mode with all the features available.
Build with us
FiDi is community driven. Propose features, integrate new assets, and join us on the mission to create the most comprehensive crypto tracker.
Access data across major exchanges
FiDi will soon support access to major centralized exchanges you will be able to integrate into your portfolio securely.
Developer Tools
Stay tuned for customized analytics and developer APIs.
There is more
The future of crypto portfolio tracking is here
FiDi is just getting started. We have big plans for the future and can't wait to show you what's next.
---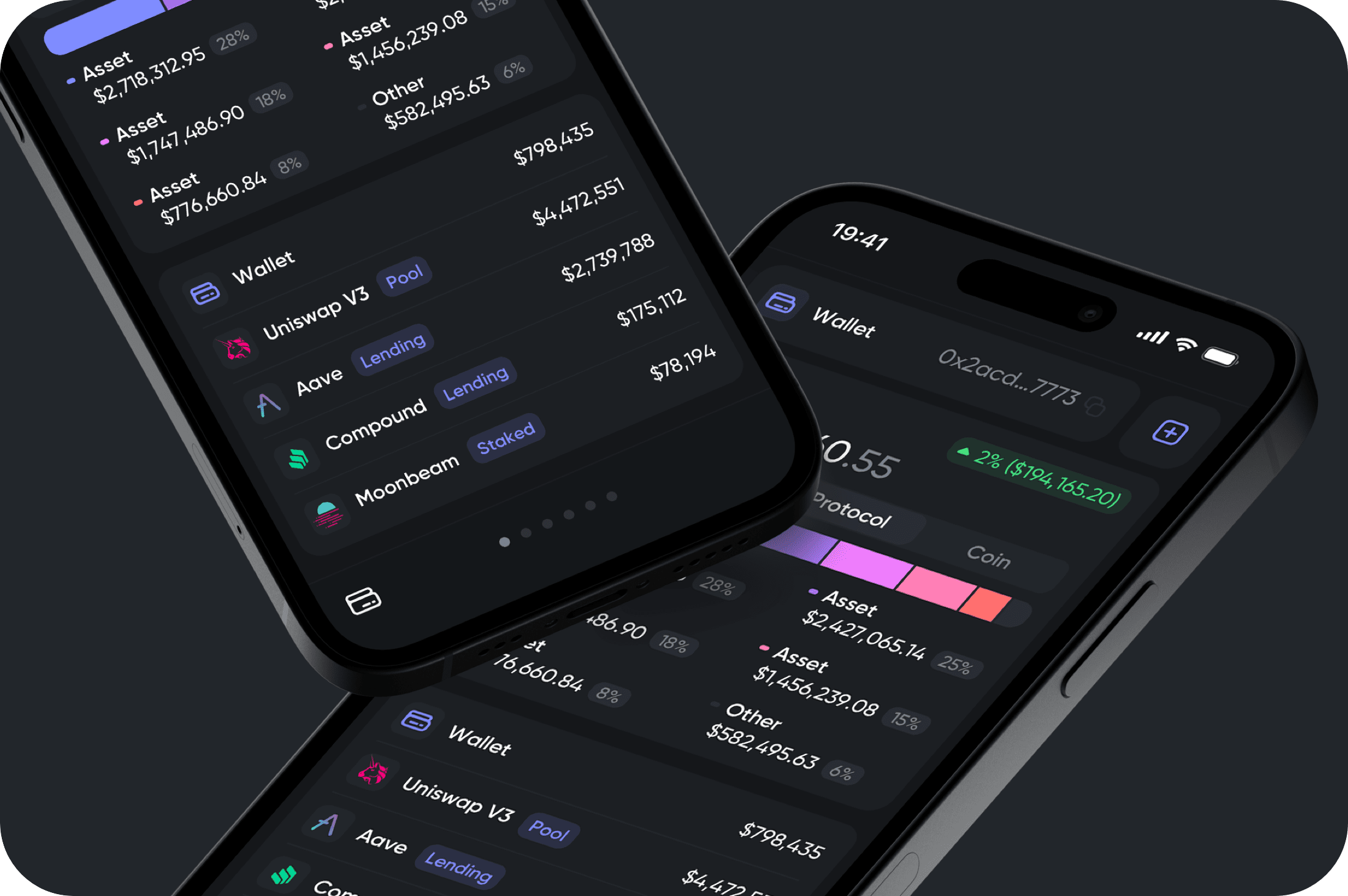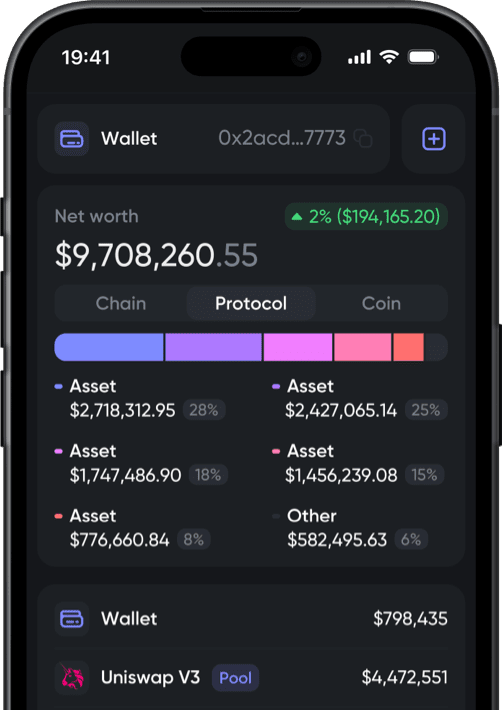 Our Mobile App coming soon
Get access to FiDi on Desktop, tablet and phones.
FAQ
FiDi supports over 20 analytics types with 1,7k+ protocols and 55+ chains, with new ones added continuously. Today, FiDi lets you explore aggregate metrics, e.g., total asset allocation and lifetime performance, and slice the data by protocol, chain, or coin. The protocol-level analytics covers staked, farmed, locked, yielded, LP, multi-pair, and other asset types with a focus on rewards and performance analysis. NFTs are a first-class asset, too. Join our Discord to share your ideas for what you'd like to see on FiDi.
Up to you! You can track any public wallet address, including your own, without linking your wallet provider. Connecting your wallet will unlock FiDi's advanced features over time. You'll see all the options listed when you launch the app first time.
Extremely so. FiDi is a thin analytics layer built on top of aggregated on-chain data and market signals. As a non-custodial read-only DeFi interface, it doesn't write into chains or suggest transactions on your behalf. When tracking or connecting a wallet, you access the publicly available data and our blend of insights associated with the wallet address. Find out more in our Medium blog.